India is now the world's most populous country with a burgeoning middle class. Estimates suggest that by 2025, 40 percent of India's population will reach middle-class status. This amounts to about 200 million people.
There are tremendous benefits to New Zealand from forming stronger trade ties with India. Everyone realises that, but no one, least of all our government, really knows what to do about this.
Before any free-trade agreement can be realised, New Zealand would need to establish a beachhead in India.
In 2005, the French multinational food company Danone collaborated with Muhammad Yunus, the Bangladeshi founder of Grameen Bank, to set up social enterprise Grameen Danone.
Grameen Danone makes Shakti Doi (strong yoghurt), fortified with micronutrients for sale in rural areas of Bangladesh, a country that, along with large parts of the subcontinent, suffers from malnutrition and calcium deficiency.
While selling yoghurt to the poor at no profit may not seem like a winning strategy, Danone has learned some valuable lessons from this undertaking in terms of product development, factory design and how to make inroads into new markets.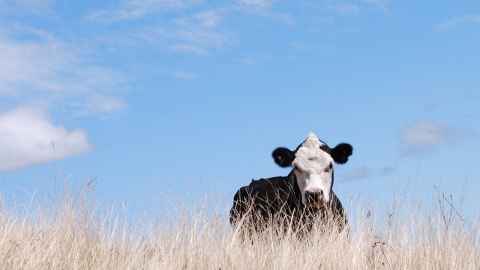 One significant problem facing New Zealand in trying to break into India is that our comparative advantage lies in making and selling primary products, particularly agricultural products. This market is not easy to crack due to extensive barriers, subsidies and differences in methods of production.
However, there is another sector that we can and should target. Education.
With the passing of the National Education Policy in 2020, India has recently opened its education sector to foreign universities.
The numbers are staggering.
India's higher education landscape consists of 1043 universities, 42,343 colleges, and 11,779 stand-alone institutions making it one of the largest higher education sectors in the world.
The number of institutions has expanded by more than 400 percent since 2001, with much of the growth taking place in the private education sector, according to NAFSA, the Association of International Educators.
One important difference between India and China is in demographics. India's median age is around 29 years while China's is 38 years. More than half of India's population is less than 30 years old.
This implies that capacity needs to grow rapidly to serve India's large youth population and burgeoning college-aged cohort.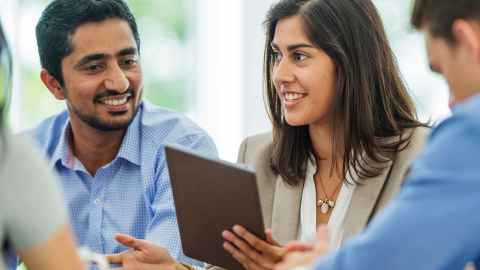 At around 27 percent, India's ratio of enrolment in higher education as a percentage of the eligible school-aged population lags far behind China's 51 percent and much of Europe and North America, where 80 percent or more of young people enrol in higher education.
While India does have some high-quality higher education institutions, none of them do that well in global rankings. According to the Times Higher Education 2022 World University Rankings, India's highest-ranked institution, the Indian Institute of Science, was in the 301-350 range among institutions worldwide. China, by contrast, has 16 institutions in the top 350, including six ranked in the top 100 and two in the top 20.
There is another big difference between China and India. English is the lingua franca of India including academic instruction. This works to our advantage since we speak the language.
As with many other things, the Australians already have the jump on us.
Deakin University has already set up a campus in Gujarat, and other players like Melbourne and Monash are in the process of strengthening their ties.
Monash has significant experience setting up international campuses and I wouldn't be surprised if they establish a foothold in India soon.
If an institution like Deakin, which is not part of the Group of Eight in Australia, can do this, there is no reason why New Zealand universities cannot.
There is another advantage to doing this.
We suffer from perennial skills shortages in many areas but often refuse to accept educational credentials from other countries.
However, the credentials of someone educated at a New Zealand university campus located in India should be easily transferable and accepted by New Zealand employers.
This would require vision, planning and the willingness to make amendments to current labour and immigration laws — if you want to sell things to India, you will need to buy some things in return and that may well be Indian labour.
Danone used French former football player Zinedine Zidane as the face of Shakti Doi to launch their product.
Again, we have an advantage; people like Kane Williamson (not to mention Stephen Fleming or Brendan McCullum) are household names in India.